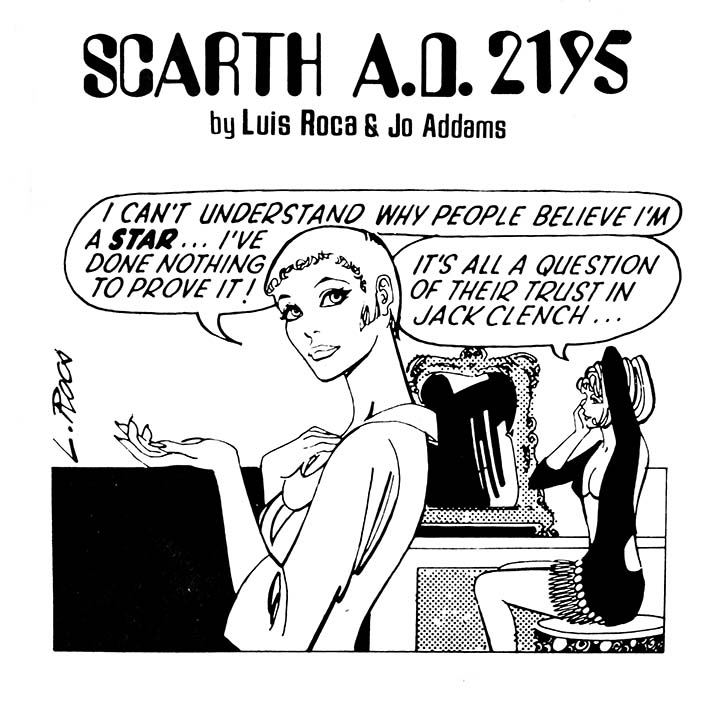 JOSE BEA
Josep Maria Beà i Font, in Spanish José Beá (born 11 March 1942) is a Spanish comic book artist.
Born in Barcelona, Catalunya, Beá started his comic book career in the late 1950s when he worked for Fleetway in Britain. He also worked on Miller's TV Heroes during that period. In the early 1960s, he worked on Space Ace for Atlas, as well as Lone Star. In 1962 Beá moved to Paris, where he focused on painting rather than comic book art. In 1971 he returned to comic books, working on Dracula and Marilyn.
Due to his connections with the Spanish agency Selecciones Illustradas, Beá started working for Warren Publishing in America in 1971. Beá worked on artwork for all three of Warren's horror titles, Creepy, Eerie and Vampirella, and he also wrote some of his stories. This included the three-part series Tales of Peter Hypnos as well as numerous of single stories. His work for Dracula was reprinted in a separate book published by Warren, as well as the story Invasion in Eerie 75. Beá would draw approximately 30 stories for Warren, as well as two covers, one of which was a reprinted, colored panel from one of his stories.
After his departure from Warren in 1976, Beá worked on Tales of the Galactic Inn. In 1979 he was convicted for offences against morality on the content of one of his stories in this title, and was forbidden from doing anymore artwork. Once this ban was lifted, he worked on the magazine Rambla with Luis Garcia, as well as a number of humor magazines.
LUIS ROCA
Luis Roca was the artist on the 'Scarth' series that ran in the English tabloid The Sun from 1969. Luis Roca and writer Jo Adams created a series that mixed science fiction with police intrigues. Scarth was a young woman who died in a car accident, but returned to life after a brain transplant in 2170. Victim of a prudish censorship, the series became less erotic from 1972 and it was continued under the name 'Scarth AD 2170'. Luis Roca has illustrated more erotic comics, such as 'Julia o Julio', which appeared in Colección X of La Cupula publishers.