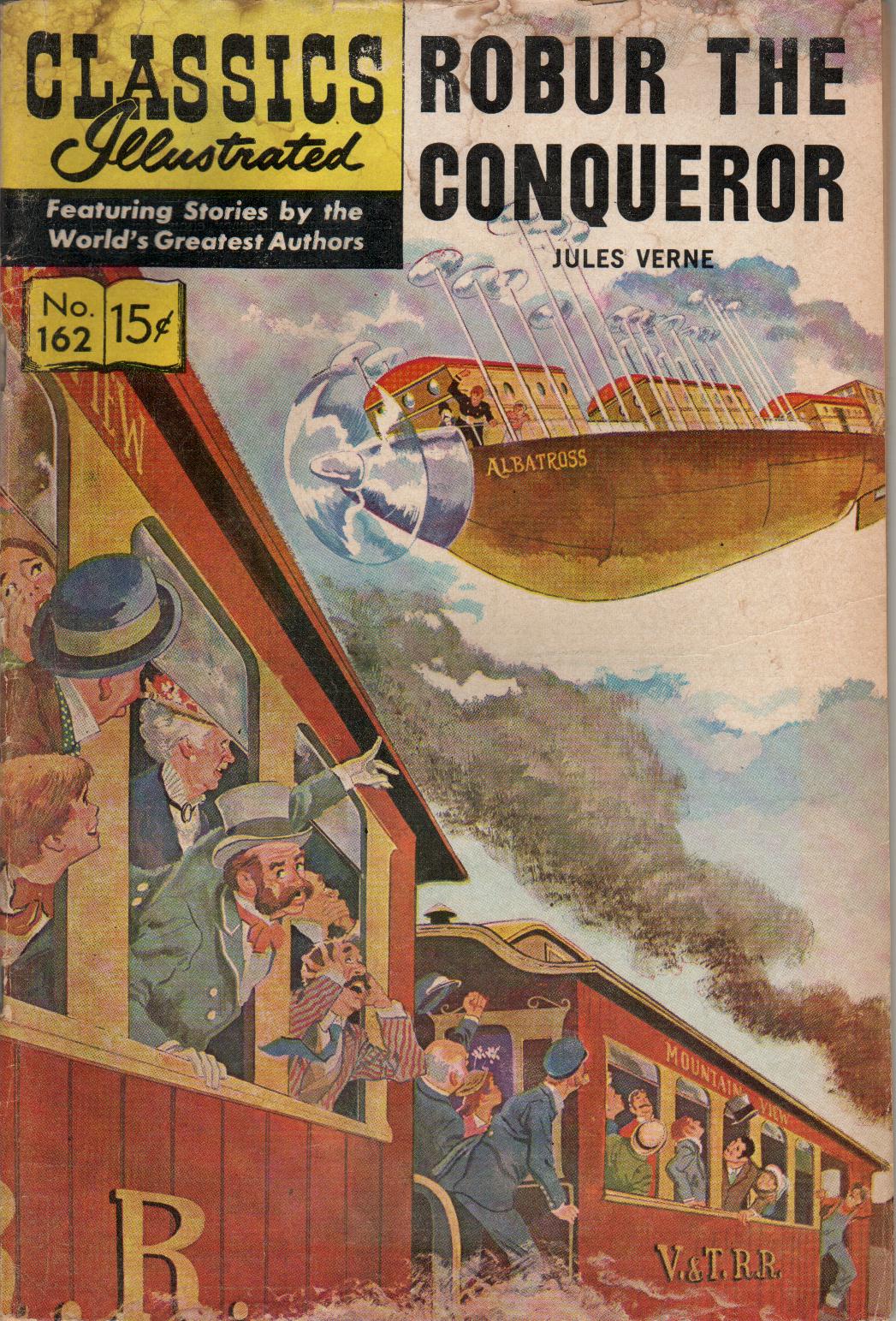 ROBUR THE CONQUEROR
DON PERLIN
Don Perlinn (b. 1929, USA) studied under the guidance of Burne Hogarth. He began his career in the 1950s, drawing for companies like Timely, St. John, Hillman and Harvey. He also briefly assisted Will Eisner on 'The Spirit' in 1953. Perlin was drafted and couldn't get a job afterwards due to the arrival of Dr. Wertham and the Comics Code. Timely folded, and Perlin went to do technical illustrating and package designing for several years. In the evenings, he would do comics for Charlton, as well as 'Weird War' and other horror titles for DC.
His work was noted by Marvel editor Roy Thomas, who assigned him to do 'Werewolf by Night'. Perlin illustrated this title from 1973 to 1976. He then did some fillers, until his run on 'Ghostrider' commenced in 1977. He worked on this title until the early 1980s, while he also inked Sal Buscema's 'Captain America'. He took on 'The Defenders' in 1980, and when this title was discontinued, he went on to 'The Transformers' in 1986.
During this period, he also became art director at Marvel. He eventually left Marvel and joined Jim Shooter's Valiant Comics, where he worked on among others 'Solar, Man of the Atom', 'Shadowman', 'Magnus Robot Fighter', 'Bloodshot' and 'Timewalker' until the mid-1990s. Perlin then went into semi-retirement.