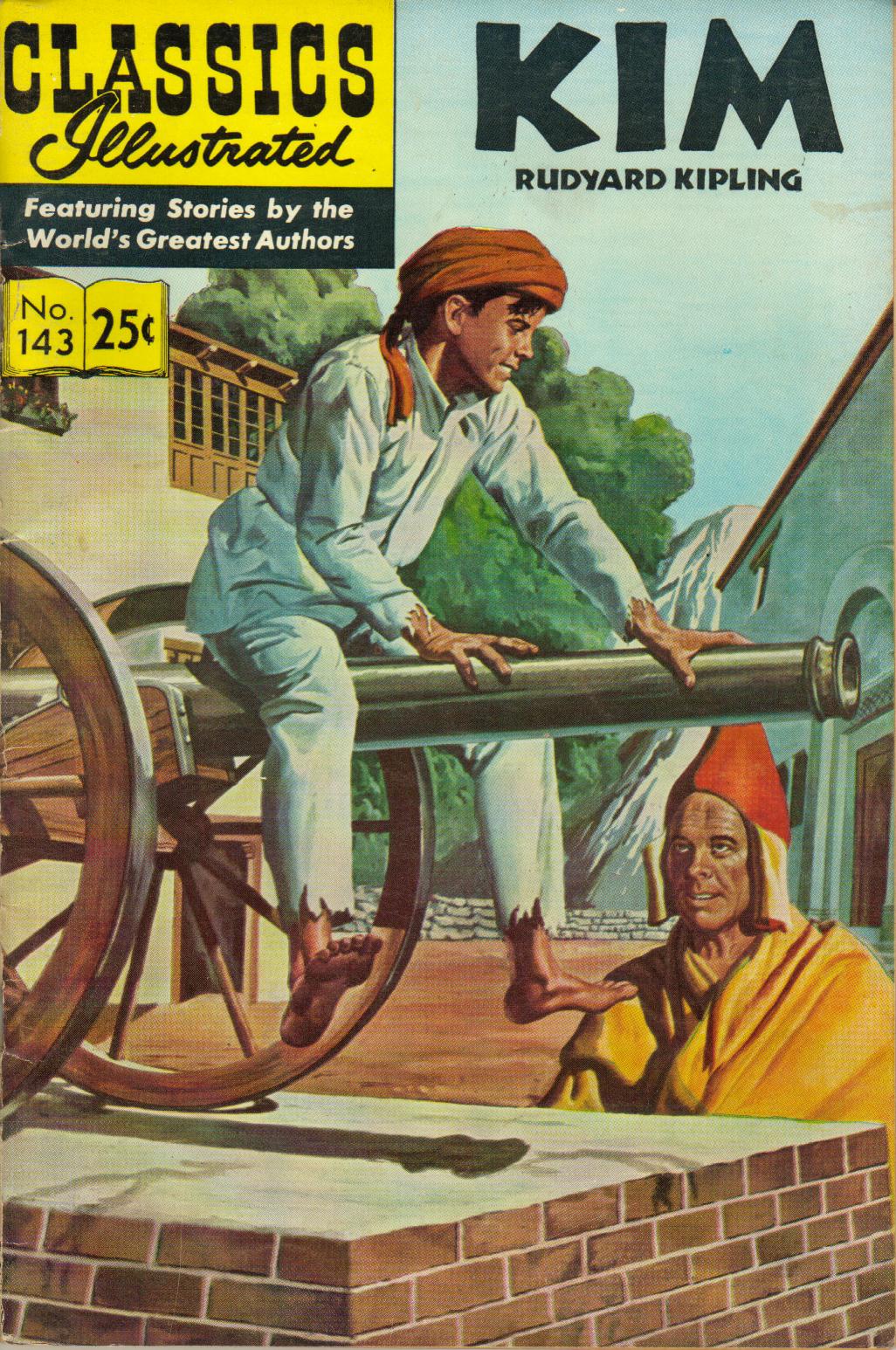 KIM
JOE ORLANDO
Joe Orlando (4 April 1927, Italy - 23 December 1998, USA) was born in Bari, Italy, but his family emigrated to the USA and settled in New York City in 1929. He attended the High School of Industrial Art before being drafted into the Army, where he served in the Military Police in France, Belgium and Germany. Back in civil life, he studied at the Art Students League in New York. He published his first comic, the feature 'Chuck White', in titles like Catholic Comics and Treasure Chest. He then opened a small studio with Wallace Wood, where they were joined by young artists like Sid Check and Harry Harrison. Wood and Orlando worked as a tandem on Fox features like 'Dorothy Lamour', 'Martin Kane', 'Frank Buck', 'Judy Canova' and 'Pedro'.
When Fox folded in 1950, the discouraged Orlando went to work at a handbag manufacturer, but was soon brought back to comics by Wood, who could use some help with his heavy workload. They shared art duties on comics for Avon ('An Earth Man on Venus', 'Strange Worlds', 'The Mask of Dr. Fu Manchu'), Youthful Magazines ('Captain Science') and Master Comics ('Dark Mysteries'), as well as EC.
At EC, he became a solo artist, and was one of the staples of the New Trend's science fiction titles (Weird Science, Weird Fantasy, Weird Science/Fantasy), especially for the 'Adam Link' stories he made with Otto Binder. Orlando also had stories published in the horror and crime titles, as well as the humor title Panic.
When EC stopped publishing comic books in 1956, due to Fredric Wertham's campaign against violent comics, Orlando transferred to Stan Lee's Atlas, working on titles like Mystic and Astonishing. Orlando also contributed art for issues in Gilberton's Classics Illustrated series, namely 'A Tale of Two Cities', 'Caesar's Conquests', 'Kim' and 'Ben Hur'.
In 1957, he went back to EC when he became a regular contributor to Mad magazine, among others by taking over 'Scenes We'd Like to See' from Phil Interlandi. In the mid1990s, he also worked for Marvel's Daredevil and the James Warren magazines Creepy and Eerie.
Orlando joined DC Comics in 1966, initially doing art on 'Swing with Scooter' and 'The Inferior Five', before becoming an editor under Carmen Infantino. Besides editing existing titles like 'House of Mystery' (in which he introduced the hosts Cain and Abel) and 'Swing with Scooter', new titles were created under his helm, such as 'Swamp Thing', 'Phantom Stranger', 'Jonah Hex' and 'The Sandman'. He also co-launched and drew for DC's new humor title PLOP! in 1973 and provided magazine art to National Lampoon and Newsweek. At DC he eventually became Vice President and Editorial Director, and even became head of MAD, after the death of Bill Gaines in 1992. In addition, Orlando was a teacher at New York's School of Visual Arts.